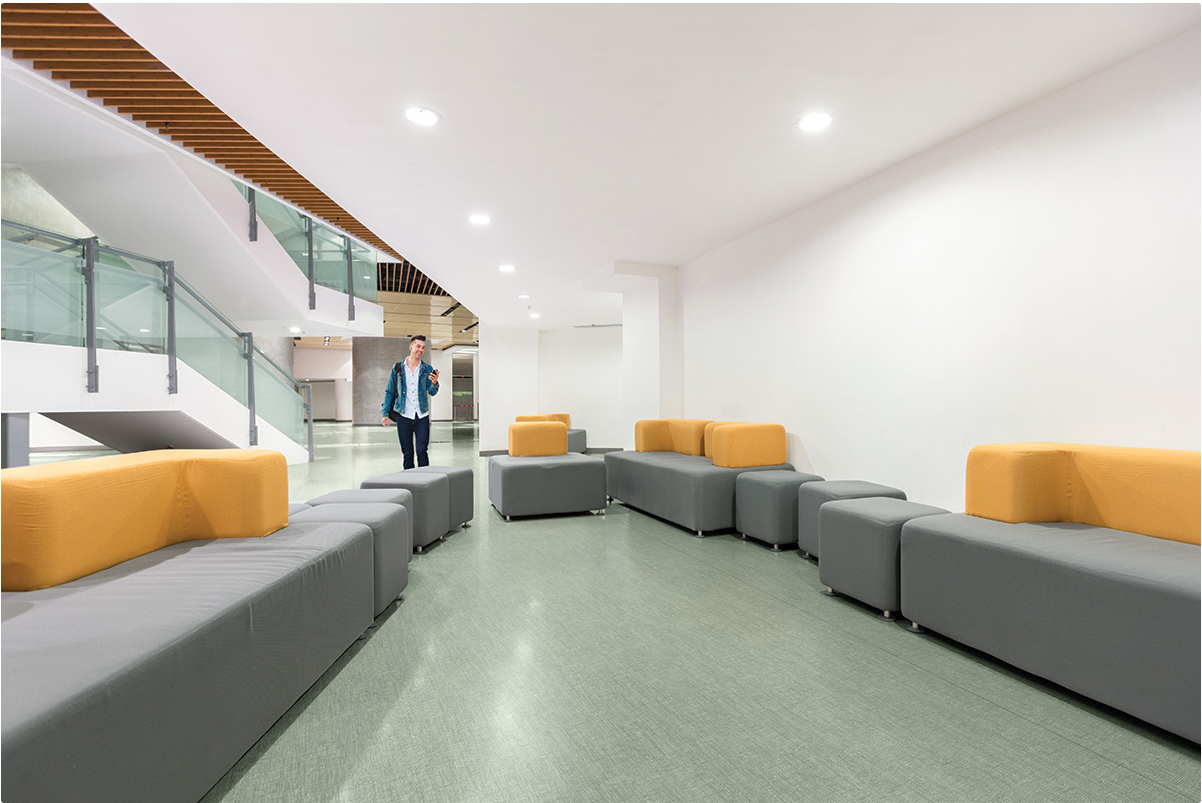 For areas where comfort and sound reduction are important, 2.85mm Altro Orchestra has been engineered to create the ideal environment to learn and live. Low residual indentation facilitates the flexible use of equipment and furniture, including hospital beds. At the same time, the integrated impact sound insulation system cuts impact sound by up to 15dB.
It offers comfort underfoot making life easier on the feet of students and patients but particularly hard-working staff who spend countless hours on the move.
With a palette of 40 colours and designs varying from calming neutrals reflecting tones of nature, to vibrant shades, Altro Orchestra allows you to create the right atmosphere every time. It coordinates with Altro Operetta and Altro Serenade for a complete look throughout.
Combine with our extensive range of Altro wall cladding: Altro Whiterock for areas requiring a hygienic surface and Altro Fortis wall protection for busy areas that need extra protection.