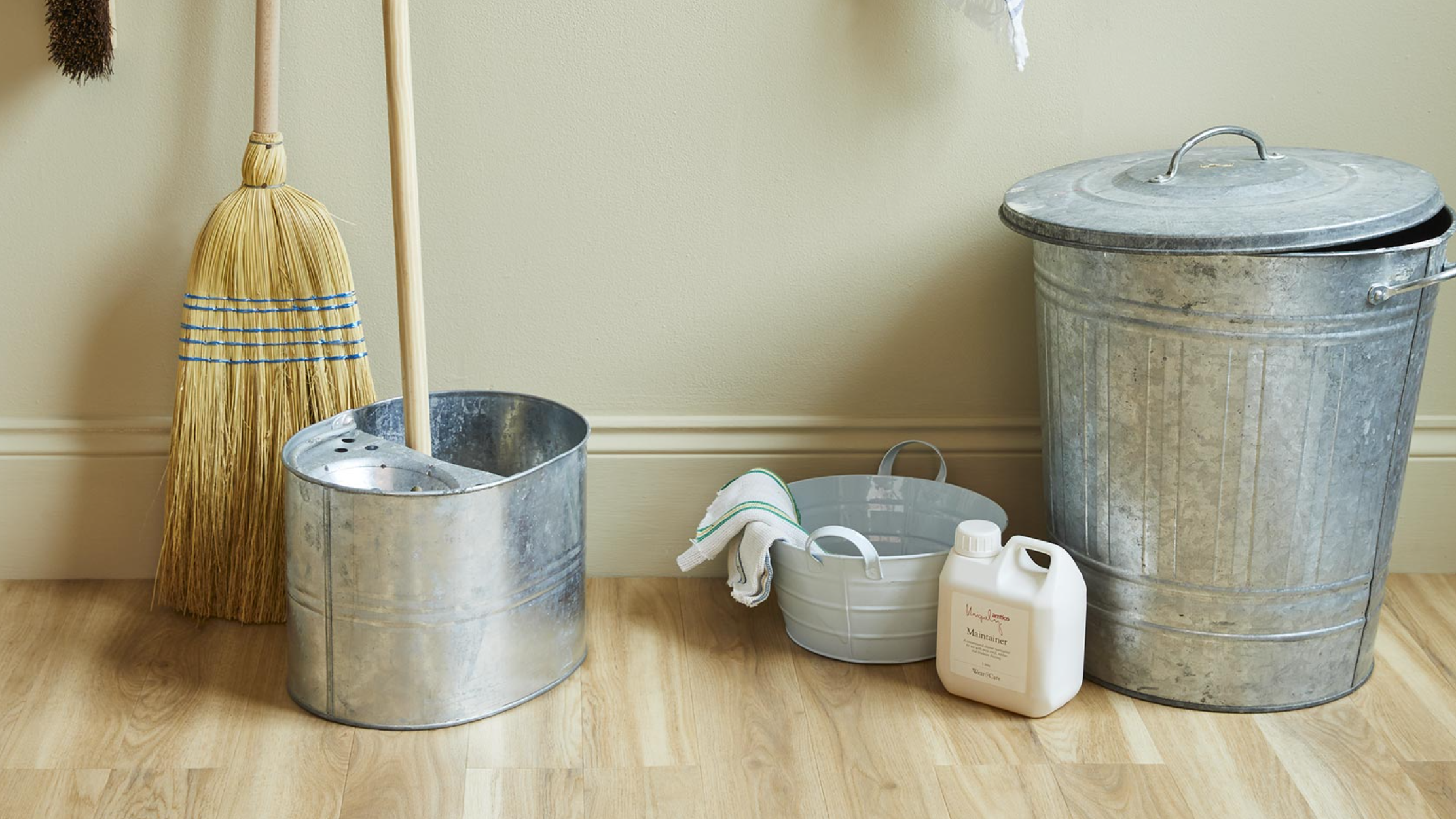 Amtico luxury vinyl tile (LVT) floors are designed to last and are easy to care for. Unlike natural floors, cleaning an Amtico floor only requires a light sweep and a mop for regular upkeep. We recommend a yearly deep clean to remove any tough ingrained dirt to freshen up your LVT floor and keep it looking good as new. By adding an Amtico Indoor Cotton Mat at doorways, you can help to protect your floors all year round.
Protect the surface
Add protective felt feet or glides to your furniture to keep your floor as immaculate as the day it was fitted. Included in your Amtico Starter Kit, they help reduce the risk of scratching your floor. Try increasing the contact area between your furniture and floor to spread the weight, which will also help to reduce the risk of dents.
Remove dust and dirt
The key to maintaining any floor is to keep it clean, and the beauty of Amtico products is that there is very little maintenance required. Sweep frequently with a soft brush, mop occasionally and use an Amtico Doormat to reduce the chance of dirt and grime being walked onto your floor.
Wash and brush up
We recommend Amtico Floorcare Maintainer for regular cleaning with a standard string mop – this will remove any marks that don't disappear with a light sweep. Any spillages should be wiped up immediately and then cleaned with our Amtico Spillage Remover. 
Spring clean
Once a year, or as and when required, we recommend a deeper clean. Use Amtico Floorcare Stripper to remove any ingrained dirt – simply apply the prepared solution, leave for 10 minutes, then thoroughly rinse twice. Once the floor is dry, apply Amtico Floorcare Dressing for a fresh new look.